Octopus now accept cards!
Welcome to Octopus Autocare! We are a Glasgow based Self-Serve Jetwash & car care facility in multiple sites!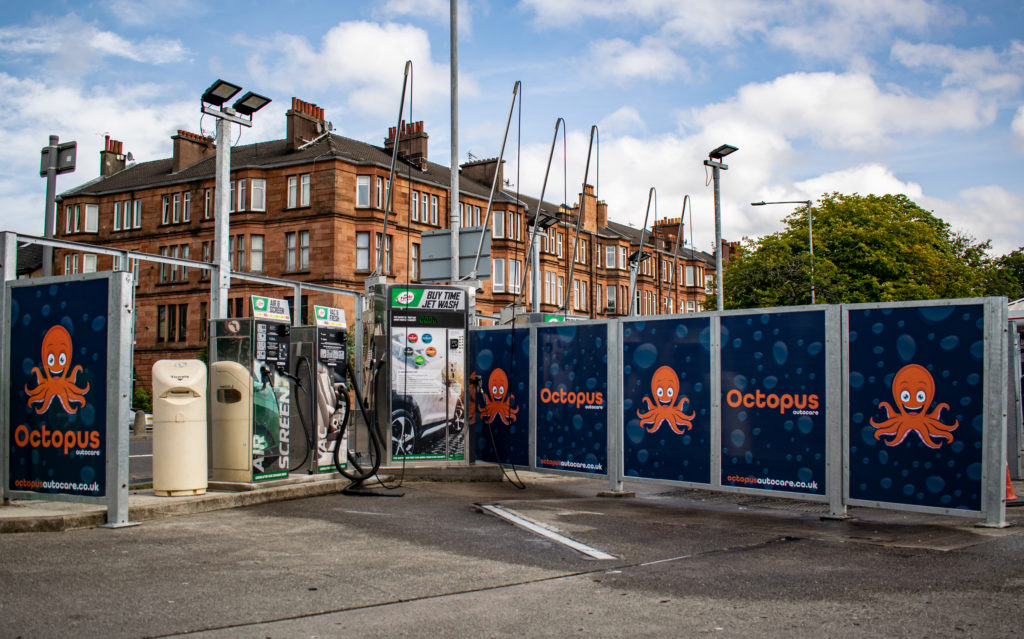 With the latest machines, our Jetwash facilities will give you the perfect clean! With multiple cleaning options, hot foam, high and low powered water jets and more, you car will never be cleaner! And as its pay-for-time and self-serve, you can spend and long (or as little) time as you want to get a perfect clean!
We not only take coins, but we can also take card payments! Thanks to this latest innovation, we will soon have options for Loyalty schemes, pre-paid cards, and even gift cards!